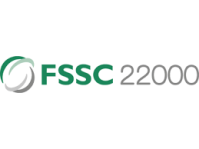 Production capacity of 5,5 mln 9-Liter Cases per year.
Production process
For the production of premium and super premium vodkas Ladoga factory uses a high-quality thoroughly refined rectified ethyl of the Lux category. It is produced from grain and it has the highest tasting points. The grain is raised in areas located at a considerable distance from industrial centers with ecologically clean fertile soils cultivated only by natural fertilizers.
Another important component of premium and super premium vodkas is water from Ladoga Lake - Europe's largest source of clean drinking water. The glacial origin of Ladoga Lake gives the water a special softness and unique taste. After delivery to our factory, water passes a complex multiple filtration system and at the final stage of this process water is enriched with necessary trace elements.
Production quality

Our top priority is the highest quality of Ladoga's products. All production processes are organized in full accordance with Russian legislation and international standards. Furthermore, government authorities regularly check Ladoga's products and we also participate in numerous most prestigious international tasting competitions with reputable professional juries.

One of the most important aspects of successful development and maintaining products at a high-quality level is its constant modernization and implementation of the latest scientific developments. For this purpose, we established scientific and research department at the factory. Our team studies the latest achievements of science and technologies to bring them into production. They regularly take part in Russian and international seminars, forums and symposiums and cooperate with advanced Russian institutes and foreign producers of alcoholic products. The key aim of the department is a search of fundamentally new solutions for the constant improvement of production processes. All these activities result in production of a high quality spirits with reduced toxicity level of ethyl and improved organoleptic qualities.

All our products are certified by Food Safety System Certification 22000 according to EU standards. FSSC 22000 is a certification scheme for the food safety management system, which includes the international standard ISO 22000, the technical specification ISO/TS 22002-1:2009 and additional requirements of FSSC 22000. Since March 2020, LADOGA Group switched to a new version of FSSC 22000 (version 5), which includes the updated ISO 22000:2018 standard.

FSSC 22000 certification allows us to analyze and prevent or minimize production risks. That is why our consumers are confident of constant quality of Ladoga products.